Planning to make something different for your kid's birthday? What about making a checkerboard cake which will make everyone wonder how you have made it! Well, it is pretty simple actually if you know the real trick. All you are going to need is some time to make this amazing patterned cake and a little patience till you see the result of your effort.
See pics below:
The main thing you are going to need to make a checkerboard cake is cookie cutters specifically in different sizes. For example, you can start with four cakes which should be 6" round. You will need to level the cakes and then cut two circles from each layer.
You can use a 2" and 4" cookie cutters to make the circles. The spacing of your rings depends on how perfect the checks are. To start with making this cake, you will need to use the smallest cookie cutter at first to cut the center of each cake.
Remove the center and keep them aside. Now you have to cut the larger circles and make sure that the widths of all circles are exactly same as it will vary the squares of your checkerboard. Keep the larger circles aside and now it is time to assemble the circles.
What you have to do is place the cakes alternately so that if the outer layer is the plain one, then the middle circle is chocolate cake and the center is the plain cake again. When you have assembled all four cakes then put them in the freezer so that they can firm up a little bit before stacking.
To stack the cake circle, you can use a cardboard on the bottom and then use waxed papers in between the layers. You can start frosting once you are ready. For frosting you can use whipped cream of chocolate buttercream. The outer rings of your layers should alternate when you stack them.
You can apply the frosting to cover the whole cake or make any designs of your choice by having some piping fun. Cut a slice and there you see the amazing checkerboard cake with perfect layer of frosting!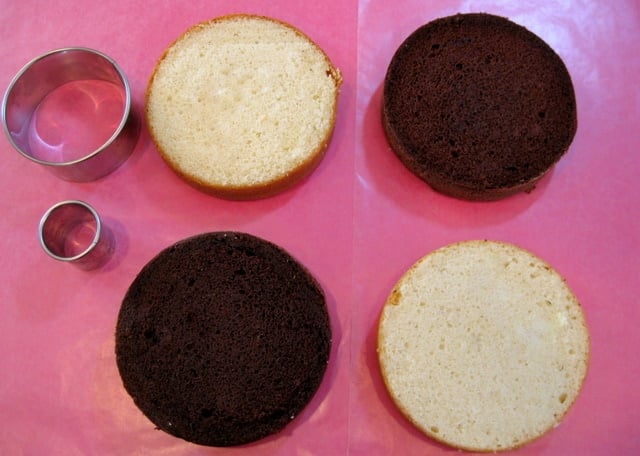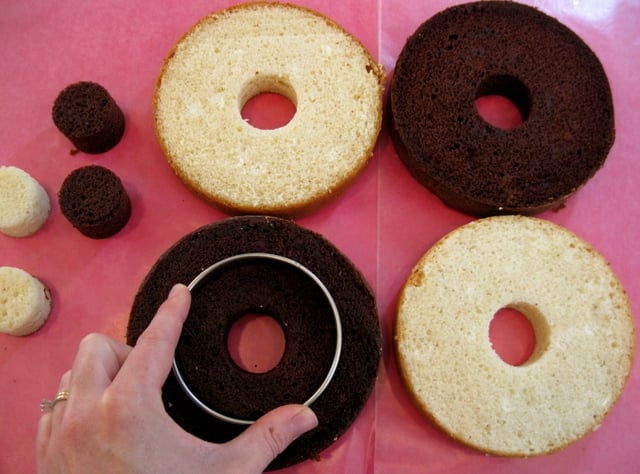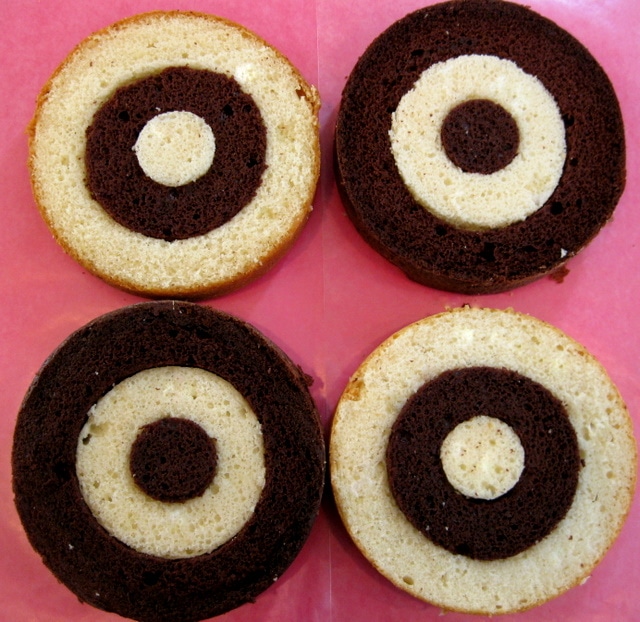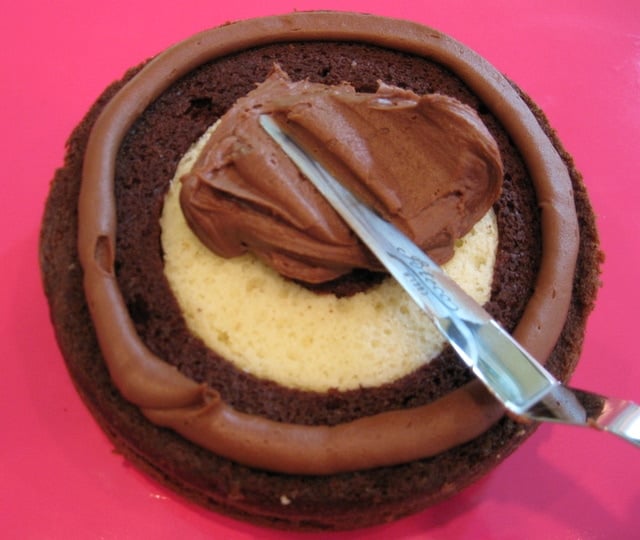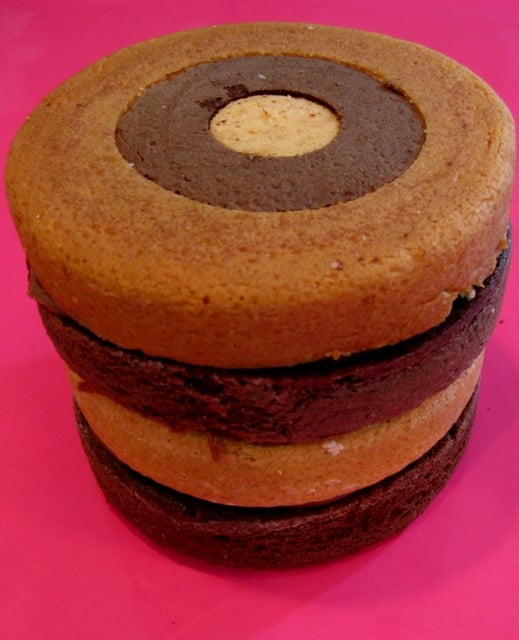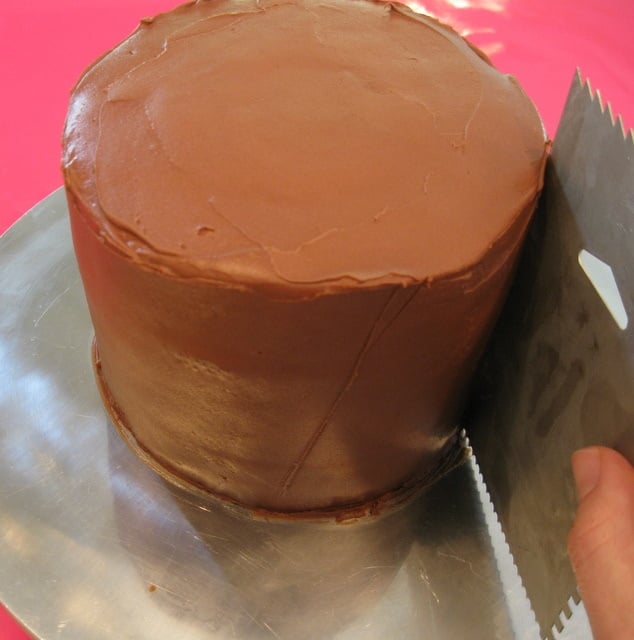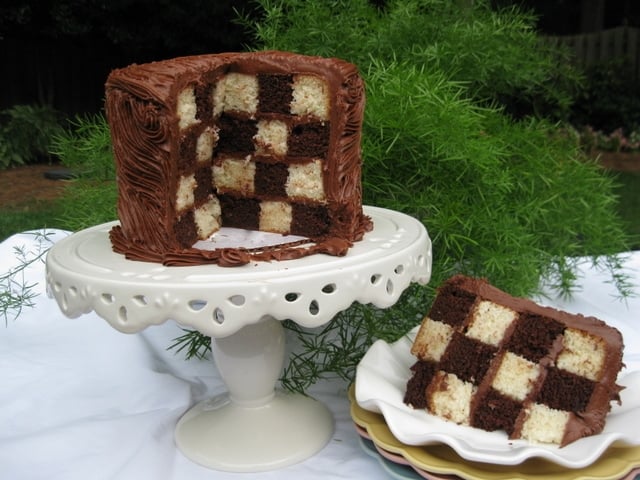 Source:
mycakeschool.com
&
stylishboard.com